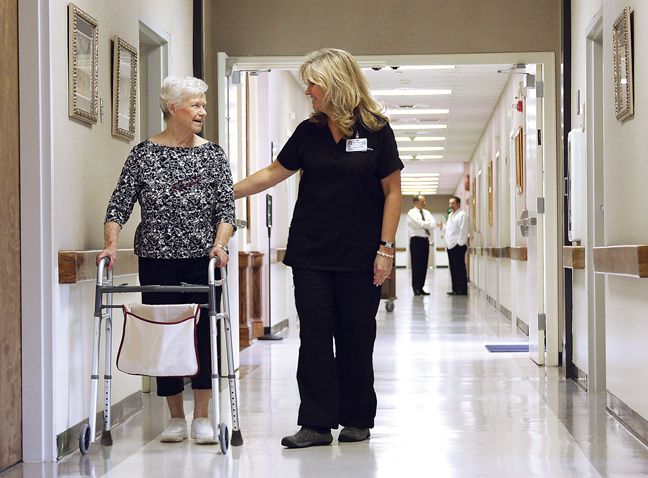 We're a caring community that takes an active interest in the well-being of our patients.
Choosing the right setting for your recovery is one of the most important decisions you'll make when preparing for a medical procedure. Extendicare offers beautifully decorated patient rooms with all of the comforts and privacy of home, but our spacious facility is more than just a place to have your physical rehabilitation.
Our services are designed to help you recover to the fullest while meeting your physician's treatment requirements. Rehabilitation also takes an enormous amount of trust in the people helping you along the way. Your trust is precious to us and we'll work to earn it every day you're at Extendicare.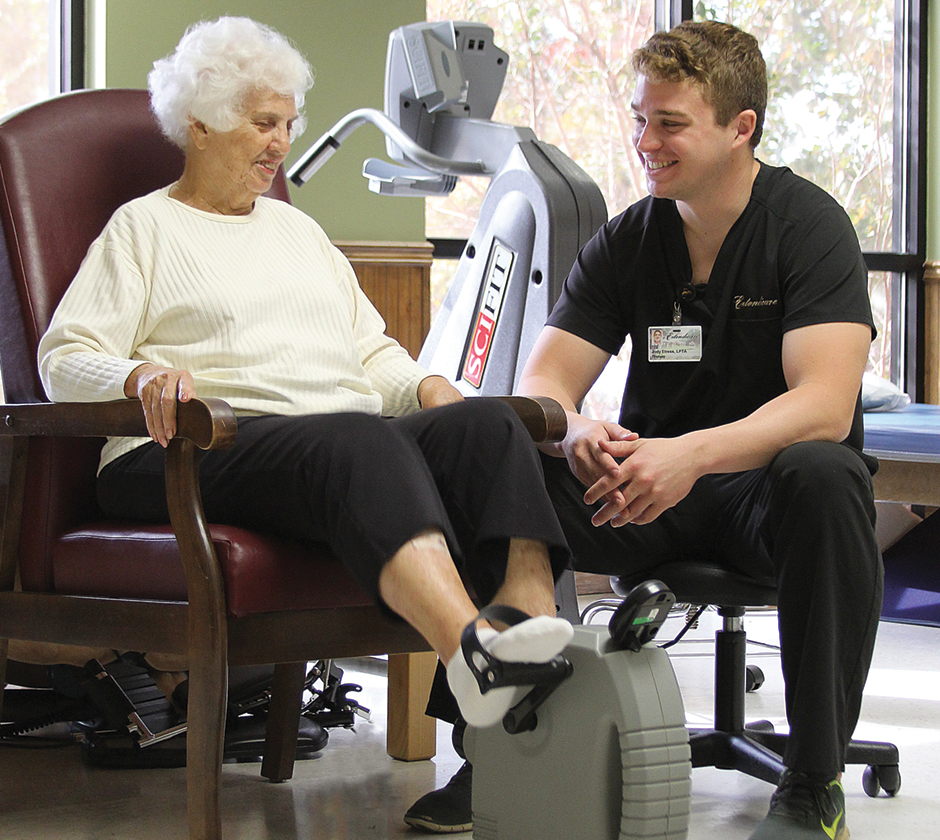 Extendicare provides rehabilitation, per physician's order, to full-time residents and patients admitted for a short-term stay while recovering from an illness, injury or surgery. Short-term rehabilitation in a skilled health care facility is often needed for situations such as stroke or cardiac recovery, joint replacement surgeries or interim care after a hospital stay.
Our skilled nursing and rehabilitation centers strive to offer quality comprehensive rehabilitation services at a pace that is appropriate for seniors. For patients needing complex medical care, our staff provides specialized services that promote their maximum level of independence.
Our communities are designed to make you feel as close to being at home as possible. Our spacious grounds are beautifully decorated with home-like architecture, outdoor gardens, and exceptional landscaping. Our warm and inviting private rooms and suites offer a variety of amenities to make the transition to living in one of our communities as easy as possible.