Discovering the Extendicare Difference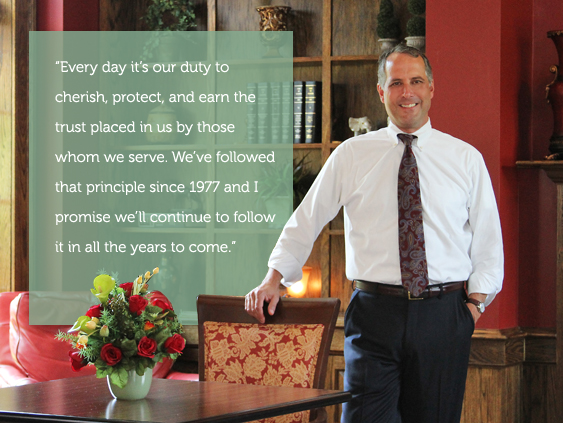 My education in the importance of dedicated senior care began at an early age. I was nine years old when my father, David Dennis, incorporated Extendicare in 1977. While my family respected and appreciated the work my dad was doing, we all gained a deeper understanding of what it means to dedicate yourself to caring for others after spending our after-school hours and summer breaks with him on the job.
And being a people-person, I loved my time growing up in the halls of Extendicare. It was a privilege getting to know many of our residents and learning about their life experiences through all the stories they shared with me of days gone by. Dad is a great believer in hard work – and he made sure my siblings and I developed an appreciation for a job done well.  During my teenage years I certainly learned about all of the facets of our services from the ground up, handling all manner of tasks to ensure our residents had the best possible experience. Those times continue to give me a deep appreciation for our Extendicare team and everything they contribute each day to make us successful.
Years later after graduating college, getting married, and starting a family of my own I was able to return to Extendicare and help my dad continue to grow our services and facilities. It's a challenging job, but there's nothing more rewarding than being a part of caring for others. I'm proud to be a part of a healthcare provider which offers such an exceptional level of care to seniors here in the Wiregrass.
People ask us every day what the future holds for the healthcare industry. I'm not sure anyone has a complete answer. Healthcare is a continually-evolving part of all our lives, whether we're patients or providers. But on behalf of the Extendicare family of employees, I can tell you this: Every day it's our duty to cherish, protect, and earn the trust placed in us by those whom we serve. We've followed that principle since 1977 and I promise we'll continue to follow it in all the years to come.
Jim Dennis
Chief Operating Officer, Extendicare
Extendicare's success over the decades is based on a few basic principles which guide the Dennis family and the company today: