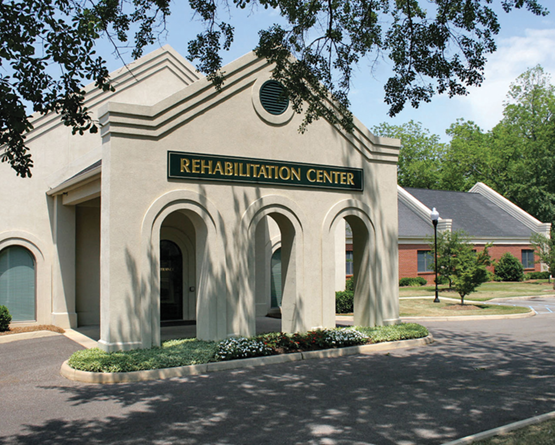 Extendicare Health & Rehabilitation Center
With over 300 staff members, seven halls, three dining areas, and numerous gathering rooms our residents and patients are well taken care of day and night. Extendicare offers 110 all-private rooms and 30 semi-private rooms to long term care residents. We have 24 private skilled nursing beds for our senior rehabilitation patients.
Visiting hours are not limited so you can spend as much time as you like with your loved one. We have two on-site complimentary beauty shops which are open five days a week. Daily activities including games, crafts, on-site church services, Bible studies, veterans groups, and much more are scheduled throughout the week. Our residents frequently go on outings together for shopping and off-site dining.
We respect and appreciate the life experiences of all our seniors. Since many of them are from right here in Dothan, we've decorated Extendicare's halls and common rooms with original, hand-painted murals of many of Dothan's historic buildings, neighborhoods, and homes as they appeared in decades past. Our murals always bring a smile to the faces of our patients and residents, often inspiring them to share their memories of Dothan's history with our staff and each other.
Amenities
ExtendicareHealth & Rehabilitation offers a wealth of services and amenities to cater to the needs of every individual

Personal Emergency Response System

Private TV, internet, and phone service


Complimentary hair and nail salon

Complimentary laundry services



Extendicare Health & Rehabilitation Center is located on historic Saint Andrews Street, a few blocks away from downtown Dothan. Our beautiful, tree-lined campus is home to the 170-bed facility which has been the cornerstone of Extendicare's skilled nursing and rehabilitation services for nearly 50 years.